Christmas Experience in AX
Christmas time menu
To start with
To share at the table or enjoyed from the buffet
Celeriac carpaccio & Pecorino pepato L,G
Lightly smoked salmon with horseradish M,G
Grilled carrots, goat cheese créme & caramelized pumpkin seeds L,G
Duck breast & Thai salad M,G
Grilled cabbage & Caesar sauce M,G
Lentil hummus with cinnamon & selection of AX breads M
Hotties
To share at the table or enjoyed from the buffet
Korean BBQ: Korean style glazed pork M,G
Grilled cauliflower, spicy chickpeas, Romesco sauce & lemon tahini V,G
The sweet ending
To share at the table or enjoyed from the buffet
Selection of AX Christmas favourite sweets L
59 € / pers (minimum charge 10 persons). Available 1.11.-23.12.2022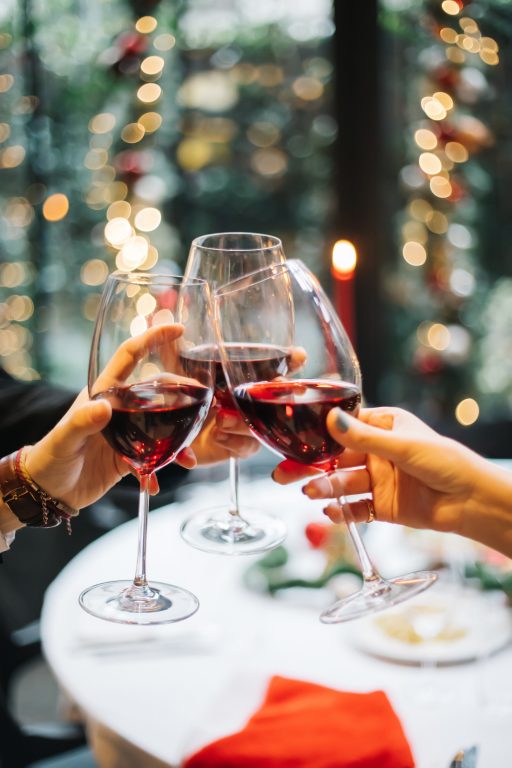 Aperitifs
Blossa Glögi
Well-known hot christmas drink served hot!
AX Glögi Goes Sour
Sour cocktail meets the Christmas flavours in this ice-cold favourite!
As a cocktail 12 € / each
As a mocktail 8 € / each
Wine pairing
Faustino Art Collection Viura-Chardonnay, Spain, Rioja, DOCa Rioja
Faustino Art Collection Crianza, Spain, Rioja, DOCa Rioja
56 € / btl
Recommendation with the sweet ending
AX Own Coffee
Our special coffee blend – dark or light roasted by your choice!
4,50 € / each
Book tickets to our events with special price!
If you make a Pre-Christmas Party reservation with us, we can offer you a special price to our charming events! See the event schedule from the link below!
Check out also our lovely group menus!
Sometimes you just need a simple three course menu with the best ingredients! Check them out below!