Venla Saartamo
Singer, Actress, Event Manager of Hotel AX
Venla Saartamo is a singer, actress, yoga instructor and the Event Manager of Hotel AX. She compares life to theater.
"Life is like a theater performance, in which I am sometimes in the main role, sometimes in a secondary role and sometimes as a prop. In its genre, My life's theater performance is a light-hearted musical, full of emotions, laughter and circus. The half-time consists of a meditative breathing moment, when the mind and thoughts get to rest."
Saartamo, who likes playful art, wants to enjoy the journey of life – and art as a part of it. 
"I am creative and lazy at the same time. It helps to keep stress at a fairly low level. I wouldn't live a day without music, beautiful details, Josephine Bakery's attitude of life or peace and love. I'm a Libra which means I'm forever looking for balance. I enjoy the journey, wherever it takes me."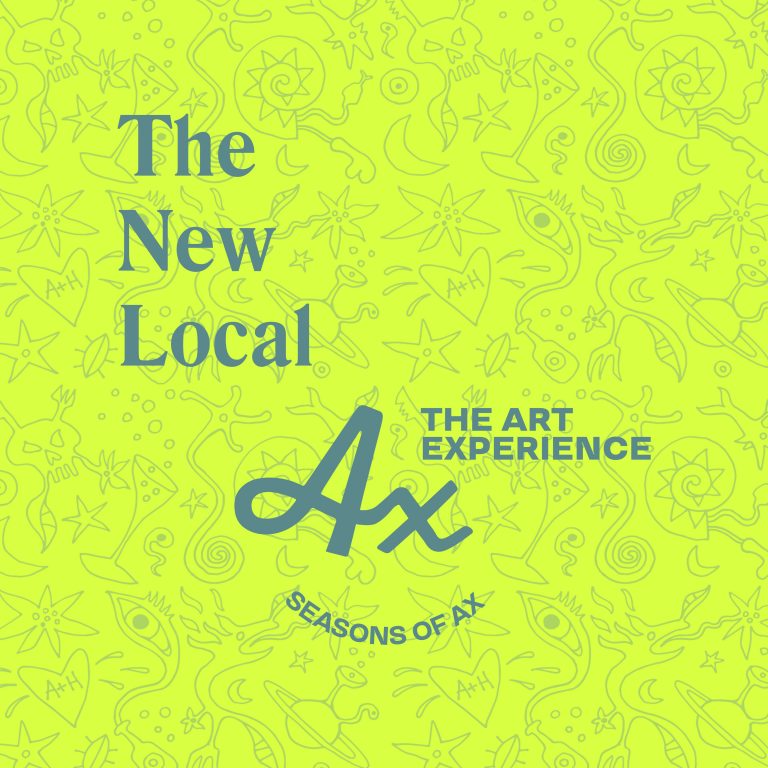 Seasons of AX: The New Local
Art belongs to everyone and is everywhere. Hotel AX's neighborhood, Jätkäsaari, offers everyday surprises and hidden gems – art can be in your backyard. Hotel Ax's staff curates an art theme focused on the hotel's surroundings, which opens your eyes to things you normally would pass by without stopping.
Jätkäsaari Saukonpaasi Park
At the tip of Jätkäsaari there is a small open area, like a public music park, where you can find a metal instrument. In the park, you can listen to the wind, smell the saltiness of the sea air and play chords in a way that fits your mood.
Address:
At the end of Saukonpolku on the seaside
00180 Helsinki
Masonry in Jätkäsaari
Right next to Hotel AX in Jätkäsaari, you might even by chance walk past the high wall placed in the park. The wall makes the passer-by think about its purpose – it does not block access to anything, but still controls the area. Pink and black balls of different sizes have been painted on the wall. Their combination brings fascinating, spatial dimensions to the environment.
Address:
Livornonkatu in the middle of Jätkäsaari Hyväntoivonpuisto
00180 Helsinki
The architecture near the Culture Factory Kaapelitehdas – "Clumps"
At Ruoholahti near the Culture Factory Kaapelitehdas, the buildings rest on large orange industrial blocks. The architecture reminds me of the technical and angular Transformer figures. When you stare at them, you subconsciously start to wait for the figures to start to move and change their shape.
Address:
Tammasaarenkatu 7,
00180 Helsinki
Tommi Toija: Bad Bad Boy statue
The 8-meter sculpture, which used to delight and bewilder in Helsinki's market square, is now located in Jätkäsaari. The sculpture always reminds me of Edvard Munch's famous painting called The Scream. The pee of the boy in the statue comes out with great pressure – as if screaming. The work has a wonderful roughness and childishness.
Address:
Hietasaarenkuja 11,
00220 Helsinki
Olli Mantere: Lämmin kohtaaminen / A warm encounter
In Malagankatu Square in Jätkäsaari, there are two dinosaur-era eggs. They warm up in the summer sun so much that it's wonderful to hug them – thermal energy! The seven-ton stone balls are also heated by electricity from the point closest to each other. They remind us of warm encounters with each other.
Address:
Malagankatu,
00220 Helsinki